THAT CTO Presents Paper at AES Convention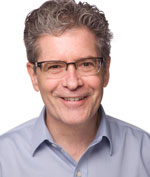 DC Servos and Digitally-Controlled Microphone Preamplifiers
by Gary Hebert, CTO THAT Corporation

Microphone preamplifiers for professional audio applications require a very wide range of gain and low noise in order to provide a high-quality interface with the vast number of available microphones. In many modern systems the preamplifier gain is controlled indirectly via a digital interface in discrete steps. Often dc servo amplifiers are employed as a means of keeping the dc gain fixed to avoid large changes in output offset voltage while the audio band gain is varied. The resulting highpass filter response varies substantially as a function of the preamplifier gain. We investigate the frequency and time-domain effects of this. We also investigate several approaches to minimize these effects. Convention Paper 9198.
Download the paper: DC Servos and Digitally-Controlled Microphone Preamplifiers
Gary's Convention Paper (#9198) and many other technical papers of note are
available from the AES E-Library.
About THAT Corporation
THAT Corporation, founded in 1989, designs and sells high-performance analog integrated circuits for professional audio manufacturers. THAT's ICs include analog input and output stages, digitally controlled low-noise preamplifiers, Analog Engines® and its original line of voltage-controlled amplifiers (VCAs) – all used throughout the pro audio industry. The company also licenses patents, trademarks, and other intellectual property to the TV broadcast and reception industries. Licensed products include the dbx-tv® Total™ series of audio enhancement technology and digital implementations of legacy TV audio receiver standards. The company is headquartered in Milford, Massachusetts, with offices in Milpitas, California.
For more information, contact:
THAT Corporation, 45 Sumner Street, Milford, MA 01757-1656 , USA
Telephone: +1 (508) 478-9200; Fax +1 (508) 478-0990
Email: More Information
Editorial Contact:
Ken Nevard, IC Marketing Manager
Tel: +1 (508) 478-9200 x108
Email: Editorial Contact