THAT Corporation adds Ken Nevard to Lead IC Marketing Team
Will focus on IC development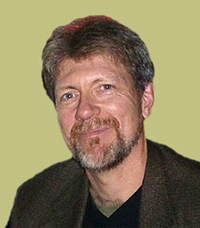 Milford, Mass. – THAT Corporation, a leading provider of high-quality audio ICs, today announced the appointment of Ken Nevard as IC Marketing Manager. In this role, Ken will be responsible for defining new products and related marketing materials, as well as managing THAT's applications support and marketing communications teams.
"I've known Ken for over 25 years, since he became sales manager for dbx's OEM division," said Les Tyler, THAT's president. "Since THAT is the direct descendant of that group, this is a sort of 'homecoming' for him. Ken has extensive experience in defining, developing, and marketing new IC products – including especially audio ICs — from his many years at Analog Devices. We hope to put that to good use as we continue to roll out new products in 2015 and beyond."
Ken added, "I have always followed THAT with keen interest and kept in touch with Les over the years. Sometimes things come into alignment, and this is one of those times. THAT's reputation as the go-to supplier for high-performance audio ICs enabled recent gains in their market share, which led them to expand their marketing team. At the same time, I was looking for my next career challenge. My passion for audio and background in marketing audio ICs is a natural fit to help THAT grow further."
During his 25-year tenure at Analog Devices, Ken spent time in various marketing and management roles. Most of that time was spent in business development of the professional, consumer, and automotive audio markets. Most recently, he was the strategic marketing manager for automotive infotainment systems.
Ken has a BS EE from U Mass Lowell, and is an amateur drummer and avid golfer. Ken may be reached via email here Contact Ken Nevard

About THAT Corporation
THAT Corporation, founded in 1989, designs and sells high-performance analog integrated circuits for professional audio manufacturers. THAT's ICs include analog input and output stages, digitally controlled low-noise preamplifiers, Analog Engines® and its original line of voltage-controlled amplifiers (VCAs) – all used throughout the pro audio industry. The company also licenses patents, trademarks, and other intellectual property to the TV broadcast and reception industries. Licensed products include the dbx-tv® Total™ series of audio enhancement technology and digital implementations of legacy TV audio receiver standards. The company is headquartered in Milford, Massachusetts, with offices in Milpitas, California.
For more information, contact:
THAT Corporation, 45 Sumner Street, Milford, MA 01757-1656 , USA
Telephone: +1 (508) 478-9200; Fax +1 (508) 478-0990
Email: More Information
Editorial Contact:
Ken Nevard, IC Marketing Manager
Tel: +1 (508) 478-9200 x108
Email: Editorial Contact