Device Models
Device models for many of our ICs are available below as SPICE macro models.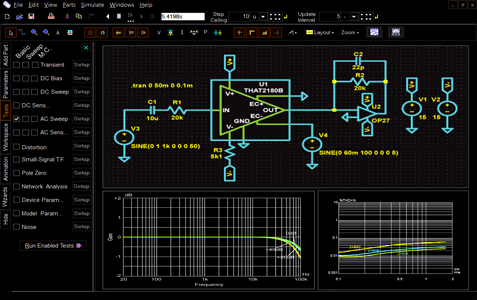 SPICE Macro Models
Our macro models simulate typical noise, offset voltage, bias current, gain bandwidth, VCA distortion and other important parameters necessary for SPICE modeling.
The device models are compacted into one ZIP file for easy downloading.
Download Macro Models File Revision 05
SPICE Symbols and Test Circuits are also available!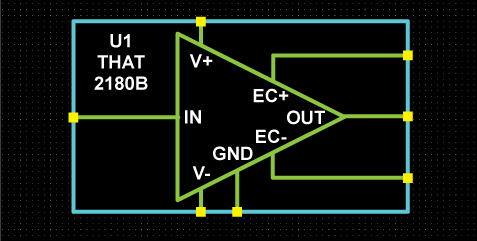 SPICE Test Circuits
For SPICE symbols and test circuits please email us at: Application Support
THAT Corporation provides Device Models, simulation symbols and test circuits as a service to our customers and potential customers. They are provided "AS IS" without warranty of any kind either expressed or implied. The performance realized in a real world circuit may vary from the simulation results obtained using these tools. THAT Corp. is committed to helping customers answer questions about our products and their implementations. For questions that are specifically related to design simulation tool software, we recommend contacting the supplier of those tools.