Dennis Fink joins THAT Corporation's Applications Group
Audio industry veteran adds depth to THAT's acclaimed support team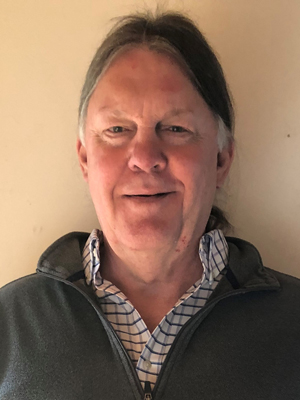 Milford, Mass., May 26, 2020 – THAT Corporation today announced that Dennis Fink has joined the company as Senior Applications Engineer. In this position, Dennis will focus his extensive audio design skills on support for new products currently in development as well as the company's existing integrated circuit (IC) portfolio.
"Dennis adds significant depth to our current team, which already includes the well-known and respected Joe Lemanski and Dr. Ros Bortoni. Including Dennis, our applications support group has more than 100 years of audio industry design experience," said Ken Nevard, IC Marketing Manager, THAT Corporation.
Dennis' entire career has focused on audio, most recently as Director of Engineering at Crestron. Prior to that, he held a variety of design engineering and management positions at Crest Audio, Biamp Systems, Universal Audio, UREI, Mathematical Systems Design Inc, and his own company, Fink Analog Audio. His experience includes everything from vacuum tubes to digital signal processing (DSP).
"Dennis will provide focused, on-target design support for our new and existing products to customers throughout our industry," said Les Tyler, President, THAT Corporation. "His circuit design skills and experience leading teams will be invaluable to our customers as well as to us, particularly for some of the new products currently on our drawing board."
Dennis has an MSEE from Georgia Institute of Technology and an MBA from Pepperdine. He holds nine patents, and has authored numerous publications including Audio Engineering Society papers and Learning Tree DSP courses.
Dennis has mixed live sound for a wide variety of artists, including Jerry Garcia, Asleep at the Wheel, Chick Corea, Tom Waits, Hot Tuna, Dickie Betts, Weather Report, and Trombone Shorty. He enjoys playing bass and guitar, especially bluegrass and jam band music.

About THAT Corporation
THAT Corporation, founded in 1989, designs and sells high-performance analog integrated circuits for professional audio manufacturers. THAT's ICs include analog input and output stages, digitally controlled low-noise preamplifiers, Analog Engines® and its original line of voltage-controlled amplifiers (VCAs) – all used throughout the pro audio industry. The company also licenses patents, trademarks, and other intellectual property to the TV broadcast and reception industries. Licensed products include the dbx-tv® Total™ series of audio enhancement technology and digital implementations of legacy TV audio receiver standards. The company is headquartered in Milford, Massachusetts, with offices in Milpitas, California.
For more information, contact:
THAT Corporation, 45 Sumner Street, Milford, MA 01757-1656 , USA
Telephone: +1 (508) 478-9200; Fax +1 (508) 478-0990
Email: More Information
Editorial Contact:
Ken Nevard, IC Marketing Manager
Tel: +1 (508) 478-9200 x108
Email: Editorial Contact