Congratulations to Apogee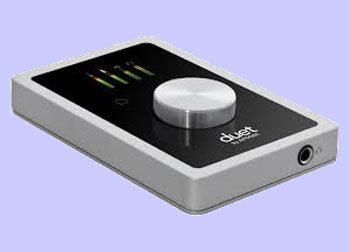 Congratulations to our friends atApogeefor celebrating 30 years of digital recording quality and innovation! Their award-winning products have elevated the industry standard, and whether you're a studio veteran or a garage band guru, you've likely longed for one of their converters and/or audio interfaces. Their "Apogee Engineering Difference" involves many different factors, one of which is using state of the art components to enable their amazing sound.
Apogee's Senior Design Engineer, Lucas van der Mee, employed our digital preamp controller for its flexibility and unique design. In a recent interview with ProSound News, he said, "THAT's5171is at the heart of most of my mic pre design gain switching. It is a great part as it allows for your own implementation/ configuration".
THAT ICs can be found in theirSymphony, Quartet, Duet and Ensembleinterfaces. From all of us here at THAT, here's wishing Apogee another 30 years of continued success!.
About THAT Corporation
THAT Corporation, founded in 1989, designs and sells high-performance analog integrated circuits for professional audio manufacturers. THAT's ICs include analog input and output stages, digitally controlled low-noise preamplifiers, Analog Engines® and its original line of voltage-controlled amplifiers (VCAs) – all used throughout the pro audio industry. The company also licenses patents, trademarks, and other intellectual property to the TV broadcast and reception industries. Licensed products include thedbx-tv® Total™ series of audio enhancement technology and digital implementations of legacy TV audio receiver standards. The company is headquartered in Milford, Massachusetts, with offices in Milpitas, California.
For more information, contact:
THAT Corporation, 45 Sumner Street, Milford, MA 01757-1656 , USA
Telephone: +1 (508) 478-9200; Fax +1 (508) 478-0990
Email:More Information
Editorial Contact:
Ken Nevard, IC Marketing Manager
Tel: +1 (508) 478-9200 x108
Email:Editorial Contact